Price Specials
Broadcaster Approval Feature - FREE!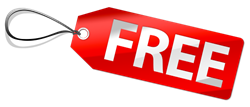 Save! - $999.00
- PREMIUM FEATURE -
OdysseyCam is now including for a LIMITED TIME the Premium broadcaster approval feature, at no additional charge.
The Broadcaster approval module allows the admin to approve or decline each item in the signup approval process, hold documents inside your system as well as a continuous process flow for the new broadcaster, making it easy for them to signup without having to download any agreements, all is done online and more....

TERMS:
Enterprise Edition ONLY
This offer is valid ONLY for New Customers.

Limited Time Offer.