Frequently Asked Questions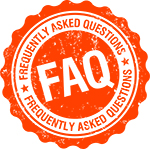 Here you will find answers to common questions, If you did not find the answers you were looking for, drop us a note.
How do I get Paid for My Sales?
You are paid directly from the credit card processor (Your own merchant account) which we set up for you (You just fill out the paperwork which we guide you in), Odysseycam does not take any percentages or payments for this service, it is included in your OdysseyCam purchase.
How do I get started?
It is very simple to get started, we suggest going over the How to Get Started page first. Then we suggest that you call us to go over your project and or ideas.  If you would like us to call you, go to our live help or email us your name, telephone number and best time to call.

What are Broadcaster Licenses?
A broadcaster license is the amount of live broadcasters you have online broadcasting at any one given time. Example: You have a 50 License package, you can have up to 50 Live Broadcasts at the same time. You can have an unlimited amount of broadcasters in your database.

Can I use my own server?
OdysseyCam is a Hosted Solution where we manage the code and the servers giving you time to build your business and not having to worry about keeping the website online and functioning properly.

If you are looking to use your own server you can purchase our Developer Edition Click Here, for more information.

Can I Customize OdysseyCam to fit my needs?
This is what we are noted for...
To customize the Rent-To-Own Enterprise Edition, you must pay the contract off first.   For actual terms and details on custom projects, consult an OdysseyCam Sales Representative.
How do I purchase an OdysseyCam System?
You can purchase an OdysseyCam System by the following payment types:

Debit or Credit Card

Bank Wire Transfer
To start go to the How to Get Started page first, then Contact Us