Getting your new webcam business setup with OdysseyCam is as easy as 1,2,3!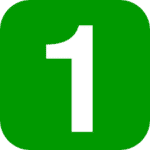 Choose your Package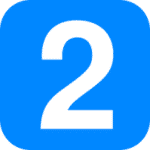 Purchase Request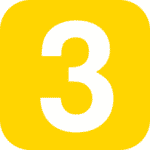 Make your Payment
Instructions on getting started:

(Don''t worry, we will guide you through this simple process, just

Contact Us

).
Choose your OdysseyCam Turnkey Edition:

You will need to decide which system is best for you, we offer 6 complete Turnkey Editions and 1 Developer Edition:

Purchase request by telephone or message:

To purchase an OdysseyCam System, you will need to contact us directly at +1-702-550-0087, you can also send us an email directly to [email protected] for us to contact you.   Please include your full name, telephone number and best time to call.

Make Your Payment:

We offer many different payment types, below is a list of payment options:
If you need assistance or require a custom configuration, do not hesitate to Contact Us)..

Debit or Credit Card:

Purchase with a Debit or Credit Card.
Bank Wire:

Purchase by Bank Wire Transfer.
Setup Date:  OdysseyCam now offers a 1 hour setup to get your site online fast!

Please Note*  You will be given a list of required items/tasks from your OdysseyCam representative for other 3rd party providers listed below, which you need to complete before we set your website up online.
Don't worry your OdysseyCam representative will go over everything in detail.

Additional items required:
In order to setup your new webcam system on the web, you are required to purchase or register a few items that are not included with your OdysseyCam System Purchase  (apart from the Wildcard SSL which we charge you for at the time of purchase).  This includes a  Domain name,  email package, company formation, and merchant account.

Purchase OdysseyCam System:

You will purchase an OdysseyCam system using one of the payment types listed below.

Domain:

You will need a URL that your website is setup on (www.Your-Website-Name.com), we suggest going to GoDaddy.com . Once you purchase your domain we will require temporary access into your Domain account so that we can setup the domain to point to your new OdysseyCam System.

Emails:

You will need 1 email address (support@), which will handle all your SMTP email alerts and mails to and from your customers/broadcasters. Once you purchase your OdysseyCam system you will be directed to purchase your email package.
SSL Certificate:

You will need to purchase a Wildcard SSL Certificate from us, this helps keep your website secure using https. You are charged $75.00 at the time of your package purchase. The certificate is valid for 12 months, which will renewed 12 months from setup date.

Company Formation:

You will need to have a Company (LLC, INC etc) for your new OdysseyCam Systems merchant account (your bank account will be attached to this company).

Cardbilling.com Merchant Account Setup:

Your OdysseyCam System is comes with Cardbilling.com Credit Card Processing. In order to use their services you will need to setup your merchant account directly at cardbilling.com. We suggest Contacting us prior to your Cardbilling registration in order to better assist you.
We suggest Contact Us directly before you start this process, as we can aid in helping you get all the items necessary for setting up your system simply.