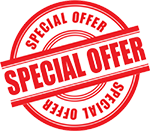 We build Webcam Studio Startups anywhere in the world!
You can now get $1000 off our Webcam Studio Startups.
Building a professional live video chat studio can be a huge project for the individual taking an extraordinary amount of time, some of you have model friends that you will want to setup a studio for, but don't have the time to set it up yourself, this is where we come in, we handle the complete setup. Soon as our work is completed (usually within 7 days) your models are ready to go LIVE!
Click the information button below to find a general description of our services. For a more detailed description and pricing options, call us.
Webcam Studio Startup Information Click Here